Cafe Mantra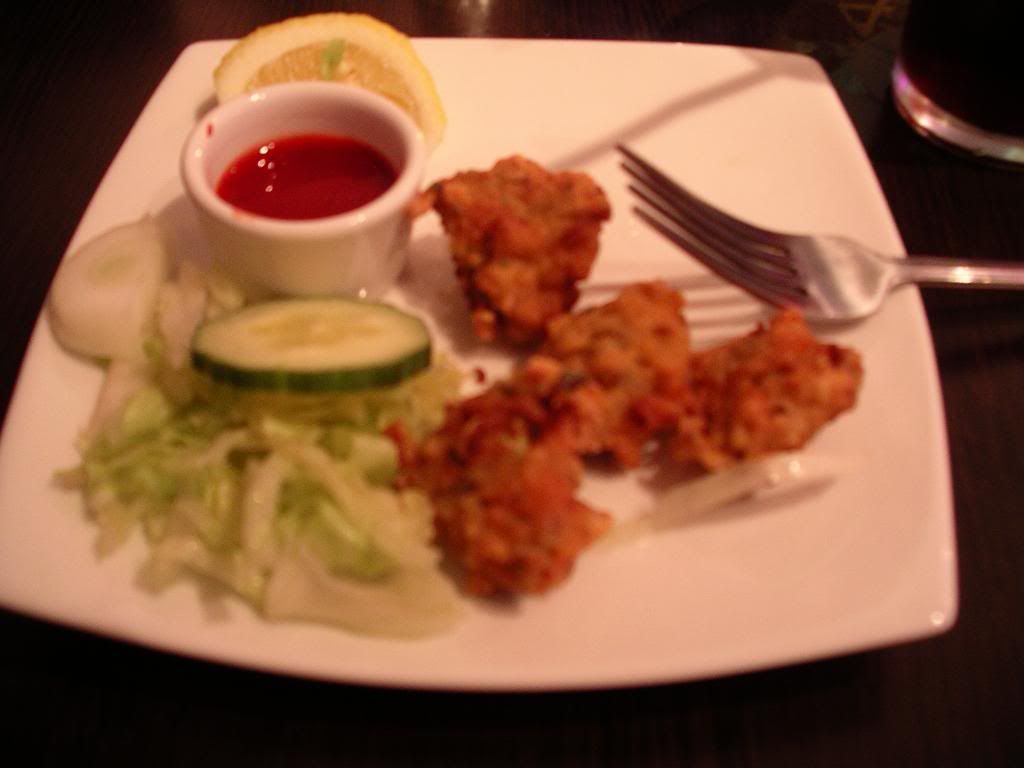 There are restaurants which are good ....then there are the restaurants which you should travel across the city to go to.
Cafe Mantra, 406 Paisley Road West in Cessnock, is just one of those places. I've had a take away from them before, but the other night we decided to go along and eat in. We went around 5.30pm, as we were going to the Imax, and it was quite quiet. The interior of the cafe is simple but is spotlessly clean and the owners are attentive and friendly.
We ordered from their a La Carte Menu containing speciality Bengali and Gujarti dishes. I ordered the Paneer Pakora and the Chana Punjabi Masala, being a vegetarian I am always pleased when I find a restaurant with interesting veggie dishes. Our dishes arrived quickly after we ordered, my starter was really nice, though I secretly preferred Alburt's Aloo gobi Pakora which was fantastic [but then someone else's dish always tastes better than your own]. My main course was delicious, fresh and tasty and the perfect amount and our nan was perfectly cooked.
I am a big fan of indian food and I think I've just found a new favourite restaurant. If your going to the Imax or just want some really good food, get on the underground and visit Cafe Mantra. They are open every day for lunch 12pm -2.30pm and then 5pm to 11pm. Tel: 0141 427 7744 to book a table
**** very tasty
Up-date: Sadly Cafe Mantra has now closed
Labels: Gone but not forgotten